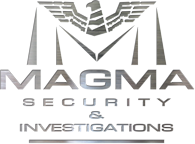 Alleged poachers nabbed
TWO suspected poachers who killed a wildebeest at Duma Manzi private game farm on Sunday, July 25, have been stopped in their tracks by a security company working hand in hand with the SAPF.
Police have confirmed that 20 wildebeest have been poached there recently. The poachers hunted down the animal with dogs, then allegedly hacked it to death with bushknifes — chopping off the animal's tail, allegedly to sell it to sangomas.
Shaheen Suleiman, spokesperson for Magma Security, said together with the police, two suspects were arrested on Wednesday last week by Magma Security investigators, Pietermaritzburg Stock Theft Unit members and the Durban South Dog Unit. The suspects were arrested in a small settlement close to Highflats.
The animal's tail, which was allegedly going to be sold to a sangoma for R500, was recovered.
Suleiman said last year they saw many cases of wildebeest having been shot and their body parts being used for muthi. Police confirmed that the wildebeest was cornered and then killed with a bushknife.
The two suspects have appeared in court at Ixopo, and the case was remanded for further investigations.