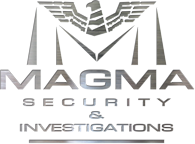 Angler's gun found on suspect
Angler's gun found on suspect
A 22-YEAR-OLD man appeared in the Camperdown Magistrate's Court outside Pietermaritzburg yesterday for allegedly assaulting and robbing a farmer.
The arrest followed an intense investigation by police and Magma Security Service, which started on the December 29, the day Simon van der Merwe was assaulted with an iron bar before being robbed of his vehicle.
The 63-year-old victim was fishing at his Goswell Farm in Cato Ridge on December 29 when a group of men attacked him.
Magma Security Service director Shaheen Suleiman said his company's investigators came on board after being invited by the South African Police Force.
"They invited us because we have the best informants. On the day of the attack we recovered the stolen vehicle belonging to the victim. Then three days ago at night we arrested the suspect in Georgedale near Hammarsdale," said Suleiman.
He said the accused, Sandile Majola, was in possession of a firearm belonging to the victim.
Suleiman said after being informed of the whereabouts of the suspect, his security officers took along a police investigating officer "so that he could make a formal arrest".
Van der Merwe was hit over the head with the iron bar which his attackers took from his boat. As he lay bleeding they disappeared with his Mazda 323, his 9mm pistol and three fishing rods. He managed to reach the farm house to phone the police.
Suleiman said his security investigators are looking for more suspects.