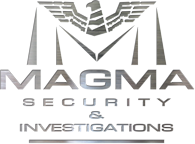 App helps man track goods
App helps man track goods
PROMINENT Pietermaritzburg attorney Sundeep Singh, who was the victim of a car jamming incident in the city centre, has used the Find My iPad app to track some of his goods.
Singh parked his Mercedes Benz e320 on the corner of Church Street and Ginman Street while he went for a haircut last Friday.
He said he was sure that he locked his car and later when he returned to the car, everything seemed normal. As he drove off, the car alerted him that one door was not properly closed so he stopped the car to check it.
"The ashtray where I keep change was wide open and when I checked the boot I found all my IT stuff, with my iPad and laptop, was gone. I rushed to the police station to report it," said Singh.
He said he believes that there is a syndicate operating in town. His iPad was traced from Chase Valley to the corner of Lindup Road and Buckingham Avenue, in a flat near the Alexandra Road police station.
"I don't know why the person found in possession of my property was released by police, even if he said he had bought the stuff from others.
"Now the investigating officer has been changed and another one is working on the case."
He added that with help of police and Magma Security they were able to track the device using the Find My iPad app.
He said even though some of his belongings were found, his most important documents were not found.
Magma Security's Shaheen Suleiman said they were called to assist on Saturday night.
Midlands police spokesperson Captain Laume van Jaarsveld said two men allegedly sold items stolen from Singh's car to a person in the Alexandra Road area.
She added that the receiver of the stolen property will be charged in a separate criminal matter.
The Witness reported recently that the KwaZulu-Natal Law Society recently obtained an urgent high court order temporarily suspending Singh over allegations that he stole over R875 000 from a client.