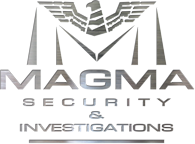 Cops nab copper thieves with security firm's help
Cops nab copper thieves with security firm's help
FOUR suspects, believed to be working for a syndicate that buys stolen copper in the Camperdown area, were arrested yesterday after police followed a tip-off from a local security company.
The suspects were caught with copper wire they had stolen from Telkom lines.
The four men were found with R33 000 in cash and 500 kilograms of copper, worth some R30 000, when they were nabbed in the Stone Ridge area.
Shaheen Suleiman of Magma security said the firm received information that people were stealing Telkom cables in the area. Magma alerted police and managed to arrest the men before they could sell their the copper.
He said that they men were found in possession of knives, pliers, hammers and bolt cutters.
Two of the suspects are from Johannesburg, one from Pietermaritzburg and the other from Durban.
Police spokesperson Lieutenant Joey Jeevan confirmed that the four suspects were arrested with help of local security company.
"A VW golf and a Nissan van were impounded. The money and the tools as well as a scale were confiscated along with their cellphones," said Jeevan. The suspects will appear today at the Camperdown magistrate court.