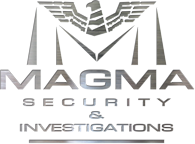 Crime fighters foil hijack
Crime fighters foil hijack
POLICE, together with Magma Security and Investigations, have foiled the plans of six suspects who were on their way to allegedly earning R650 000 for hijacking a truck carrying eight vehicles valued at R2,5 million, in the early hours of yesterday morning.
The incident happened between Cato Ridge and Hammarsdale.
The success of the operation was achieved through good co-operation between the director of Magma Security and Investigations, Shaheen Suleiman, and the police.
Speaking to The Witness, Suleiman said: "I was tipped off by my informer that there were people allegedly planning to hijack a truck carrying vehicles. Then I contacted the Plessislaer Organised Crime Intelligence Cluster led by Captain Satha Pillay and the Durban South Dog Unit about the suspected crime.
"We then monitored the freeway and waited for the right opportunity to apprehend the car-carrier which was heading towards Hammarsdale. When the vehicle stopped the alleged hijackers, including four suspects from a red VW Citi Golf, got out and took cover in the nearby bush. We managed to flush them out, while police dogs apprehended two suspects who were making a getaway.
"It is believed that the vehicles were destined for Zimbabwe where there were ready buyers at a fraction of the original prices," said Suleiman.
Police spokesperson Lieutenant Colonel Vincent Mdunge said the truck driver (49), who was carrying a load of eight luxury cars imported from abroad, was hijacked in Cato Ridge and was being taken to Hammarsdale where the criminals allegedly planned to shoot and kill him.
He said six suspects were immediately arrested. "Eight cars — a VW Golf 5, three Quantum Toyota minibuses, three Nissan sedan cars and two Toyota Corolla cars — were seized," said Mdunge.
He said the officers also discovered that the potential buyer, a wealthy businessman, had offered to buy all the stolen items for R650 000.
Mdunge said the suspects have also been linked to a cash-in-transit heist which took place at Boxer Cash & Carry about a year ago in Hammarsdale.
"One outstanding suspect will be arrested soon whilst his counterparts will appear at Camperdown Magistrate's Court on Monday, April 11, and will be facing charges of carjacking, possession of property suspected to be stolen, conspiracy to murder and armed robbery," he said.
The provincial commissioner Lieutenant-General Mmamonye Ngobeni praised the officers for their swift action.