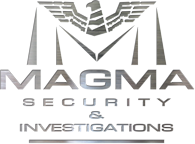 Death of a hero prince
SERGEANT Thamsanqa Zondi was a royal prince, a tough policeman — and a "mama's boy".
On Monday night — after a massive gun battle on the streets of Richmond — the 30-year-old father-of-two showed what it means to be a true prince, and a real cop as he paid the ultimate price in the line of duty.
Despite being outgunned by men with AK47s, Sergeant Zondi, his brother and a third officer chased one of KwaZulu-Natal's most dangerous men and his gang from the bloody scene of their botched cash-in-transit heist, and dared to corner them in a quarry.
It was there that the officer died with a shot to the head; his brother Prince Ndabezinhle Zondi, also a police officer, at his side.
Zondi was the son of prominent local Inkosi Nsikayezwe Zondi — chief of a vast area around Pietermaritzburg, and head of Contralesa for Umgungundlovu.
Prince Zondi had been a police officer for more than 10 years. He was recently engaged.
Yesterday, at his royal family home near Pietermaritzburg, his mother MaMbhele Zondi had to be physically supported by two other women as she battled her grief.
Another officer, Pepino Mpanza, also went down, critically injured. Minutes earlier, Mpanza — who had been transporting prisoners — had grabbed a rifle, leapt out of his truck and jumped into a police car with the two princes.
But then the cavalry — a Public Order Policing unit, which blocked the gang's escape, and an SAPS K9 unit — arrived at the quarry.
Themba "Bhokobhoko" Mtshali — one of KZN's most wanted criminals, notorious for torturing victims with boiling water — was killed and other members of his gang shot and captured.
Zondi's charge into the fray had delayed the gang enough to see them stopped.
Between the robbery scene, the ambush and the final shoot-out, those killed included Zondi, security guard Izak Phungula, three robbers and one bystander who was used as a shield by the gang.
Mpanza is reportedly in a coma in an intensive care unit, while five more civilians were injured.
Prince Ndabezinhle Zondi somehow survived the ambush unscathed but could barely bring himself to leave the scene.
Former SAPS spokesperson Vincent Mdunge — now with Magma security — told The Witness: "He too wanted to die because he did not know how he would explain to his father how his brother had died".
Yesterday, friends and close family members and neighbours flocked to the family home in kwaMpumuza to pay their respects.
Inkosi Zondi said the family was "devastated" by the loss. "Both my sons were there, I almost lost them both."
"He [Prince Zondi] was a wonderful son who worked hard and worked well with others … he never behaved as if he was above others because he came from a royal family," said Inkosi Zondi.
However, he said he was forced to accept the tragedy.
"What has happened is very painful, but there is nothing that I can do about it now. He has gone to the heavens and hopefully he will prepare for our arrival when that time comes."
Another of Prince Zondi's brothers — Prince Thubelihle Zondi — said the young policeman was a quiet community activist, and passionate about soccer. "There is a local club — he loved soccer and he also participated in the local soccer association, and also in a committee that represented community members in the transport sector.
"He was a quiet person that you will never find around nonsense," said Prince Thubelihle.
"He loved his mother, even more than his sisters. When he was not on the field playing soccer or he was not working, you would find him at home. We used to tease him about that, and we called him a 'mama's boy'."
Colleagues who were present during the shooting said they were stunned by Zondi's death.
Shaheen Suleiman of Magma security said "Zondi was the nicest guy; he went out of his way to help others … when he was killed, we fought even harder to get those criminals; they had killed our colleague."
Inkosi Zondi said Prince Ndabezinhle was emotionally "distraught", and that the rest of the family was struggling to cope with the news.
Provincial police commissioner Lieutenant-General Mmamonnye Ngobeni said: "As we laud our police officers for bringing another gang of thugs down, we mourn the loss of a very dedicated and committed police officer who paid the ultimate price when he stood up against these criminals."