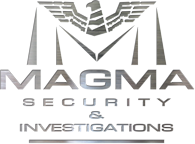 'Drive away, Dad!'
ESTON sugar cane farmer Micky Hampson was killed yesterday after he and his son, Murray, confronted two men who had trespassed on their farm.
Magma Security's Sha­heen Suleiman said the father and son were talking to workers at about 1 pm when they realised two of them were not their employees.
"They put them on the back of the bakkie and drove off with them, not knowing that they would be attacked and that one of the men was armed.
"Murray, who was sitting in the back with the men, saw one of them cock a gun, and he jumped out of the vehicle and shouted at his father to drive away."
Suleiman said the suspects fired at Micky as he tried to drive off.
"He was hit and he crashed into trees near the road. He died before help could arrive," said Suleiman.
He said Murray managed to run away and called for help when he realised his father had been shot.
Police search and rescue units used a helicopter and the K9 unit to hunt for the suspects in the sugar cane fields and the nearby valley.
Soon after the shooting, family, friends and local farmers started gathering at the farm to convey their condolences to Micky's family.
Farmers who spoke to Weekend Witness, but didn't want to give their names, said the area had seen a spate of break-ins recently.
"Someone broke my workshop door, but they couldn't find a thing, and the following day they went to my neighbour and they could not get a thing there either," said one.
The farmer said the burglaries were petty criminal acts and that they were shocked by Micky's murder, the first killing in the area in more than 10 years.
Murray's wife, Lee-Ann, said her husband was still in shock.
"Micky was a good father to all of us. He loved spending some time with his grandchildren — especially after he retired this year."
She said her father-in-law had served in the Ilovo planters group for 20 years and, when he was younger, had played polo at junior Springbok level.
Micky leaves his wife Anne, four sons and six grandchildren.
Police spokesperson Warrant Officer Solomon Mbhele said Mid-Illovo police are investigating a case of murder. "The motive is not known at this stage," he said.
The KwaZulu-Natal Agricultural Union Security Desk's Koos Marais said they are concerned about the increasing incidence of farm attacks.
"Farmers in rural areas are targeted as there is no police visibility or security.
"We would like to see police being proactive and not reactive about these kinds of attacks," said Marais.