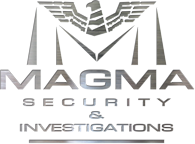 End of the road for hitman
End of the road for hitman
A TAXI hitman wanted for a string of crimes in the taxi industry and for terrorising businesses and residents in the Thornville and surrounding areas was shot dead by police on the R56 road to Richmond yesterday afternoon.
The ambush was set up after Magma Security Armed Force, which monitors criminal activities in the Thornville and Camperdown areas, shared information with the SAPS about a gang working for a syndicate that conducts criminal activities such as housebreakings, armed robberies and hijackings.
Magma, Thornville police, Plessislaer police and the National Intervention Unit set up the ambush on the P334 to Baynesfield, off the road leading to Richmond.
The team hid behind bushes after getting information that a Toyota Tazz was going to pick up a gang member there.
When a maroon Tazz carrying three passengers appeared two police officers jumped out of the bushes and signalled the driver to stop. However, the driver attempted to run over the offers and began shooting at them.
Police returned fire and two gang members died at the scene. The third was taken to hospital with gunshot injuries.
Police spokesman Superintendent Jay Naicker said three firearms were found on the men and the vehicle they were travelling in had been stolen in Howick on Wednesday.
"These men were wanted for a series of robberies, carjackings, theft of motor vehicles and housebreakings in the Thornville/Camperdown area. Investigations are still continuing on the scene".
Netcare911's Jeff Wicks said that the injured man was taken to Edendale Hospital.
Victims of the gang members went to identify them at the scene.
The Village Suprette owner in Thornville, Pat Soorajlal, identified the two dead men as members of the four-man gang who held her up on December 30 last year. Soorajlal said that the men pretended to be buying a loose cigarette from her store and to play pool. "They held guns against my head, took cash, cigarettes and airtime before locking me in my storeroom," she said. The incident happened in broad daylight.
An employee at the SM Hansrod & Son, also in Thornville, said the alleged taxi hitman entered the store on January 24 around 2.30 pm accompanied by two accomplices.
The gang took cash, airtime and cigarettes before locking the workers in the store room.
Magma Security said it will continue to monitor criminal activities in the areas the gang operated in and will work with the police to put an end to its activities.