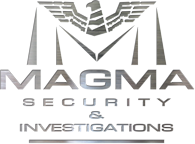 Family held at gunpoint
RICHMOND crime fighter Ricky Jugree and members of his family are traumatised after themselves becoming victims of crime on Saturday night.
Jugree, who runs a "crime watch" service, his wife Pam and their 14-year-old daughter Tashnika were held at gunpoint by intruders, who later shot and wounded a Magma security guard who came to assist the family.
The owner of Magma Security, Shaheen Suleiman, confirmed the guard was shot in both his knees.
He said the man was in a stable condition in hospital yesterday, but for security reasons did not want to release his name.
Jugree told The Witness he and his wife were both struck on the back of their heads with a firearm during the incident, ending up with "lumps" on their heads.
One of the attackers also sprayed his face with something like teargas.
"I got a numbing feeling all over my face … it was painful and burning and I got dizzy," he said.
"I could still see when I half closed my eyes, but my eyesight is poor without my glasses on … When I tried to reach for my glasses that's when I was hit," he said.
Jugree said he and his wife were forced to lie face down on their bed in the dark and were told "not to look" at their assailants.
Initially there were two men in their bedroom, but then a third man came in holding his daughter. "He was holding a gun straight to her head," he said.
"I felt her falling onto the bed and one of them kept pushing me down and telling me not to look."
Jugree is very aware of crime and is doing what he can to combat it by raising awareness and updating members of the community about incidents via SMS, WhatsApp and BBM.
He said he and his wife were lying on their bed resting when the intruders got in at about 10.05 pm. They gained entry to his yard by cutting a padlock on their gate with bolt cutters, and used a crowbar to force open the main kitchen door into the house.
Their alarm was not armed at the time as the couple were expecting their 20-year-old son home at any moment.
Jugree said as he lay dozing on the bed he heard a "beeping" noise but thought it was his son coming into the house and wasn't bothered.
"I opened my eyes and then I saw this guy in front of me with a balaclava saying they want all the money and jewellery. Before I could do anything he sprayed me in the face with teargas."
The intruders ransacked the cupboards and demanded the key to the safe which Jugree's wife handed to them.
He said they escaped with a lot of jewellery, including a collection of Krugerrands, and about R7 000 cash.
The robbers opened fire on the security guards and managed to get away.