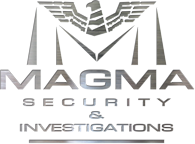 Fourth suspect arrested in torture and robbery case
Fourth suspect arrested in torture and robbery case
A FOURTH person has been arrested in connection with a robbery at Albert Falls last year during which members of two families, including a child, were tortured by having boiling water poured on them.
The Pietermaritzburg Organised Crime Unit, in conjunction with Magma Security, arrested the wanted man at Mpumalanga township on Tuesday night. The 30-year-old suspect will appear in court soon.
He will join Siyabonga Mchunu, Mvusi Dlamini and Lucky Mbonambi in the dock in connection with charges of robbery and assault with intent to cause grievous bodily harm to members of the Lakhi and Valli families at Albert Falls on the night of February 26, 2012.
The victims were robbed of valuables including large sums of cash, jewellery, and a firearm. In order to persuade them to hand over their property, the attackers allegedly poured boiling water on six of them, including a two-year-old child.
Mchunu is the only accused who is on bail in the case. He was granted bail after the court heard evidence at his bail hearing that he was not present during the robbery but had allegedly shown the gang which house to target.
Police are still looking for a fifth suspect.