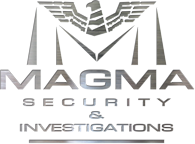 Kidnapping ordeal over for PMB man
Kidnapping ordeal over for PMB man
PIETERMARITZBURG shopkeeper Solai­man Rahaman was reunited with his family yesterday after a 15-day kidnapping ordeal.
Rahaman (41) said he was chained in a locked, dark room.
"I prayed that God must bring back my life, as they kept me in that dark room feeding me only bread and baked beans.
"They were assaulting me every day. They were demanding money that I did not have."
Rahaman, who is originally from Bangladesh, said he could only see sunlight through the ventilator.
His ordeal ended on Tuesday night, when his captors drove around with him and dropped him off on the side of a road near a sugar cane plantation.
Rahaman walked more than an hour and a half, eventually arriving at the Sibaya Casino, north of Durban, where he sought help and contacted his family.
His brother, Lockman Hossain, said his prayers were answered when he received Solaiman's call.
"It was about three in the morning. We had to take a metered taxi," said Hossain.
Solaiman was abducted in Bombay Road just after 9 pm on July 15. His bakkie was found abandoned at the side of the road.
Rahaman said he was flagged down by two vehicles, one in front and one behind him, as he drove along Newholmes Way. He was forced into a gold Toyota RunX.
Police spokesperson Lieutenant Joey Jeevan confirmed that police were alerted of Rahaman's whereabouts by the family early yesterday morning.
Rahaman's kidnapping followed that of Underberg businessman Mohsin Patel, who was held for 22 days on the South Coast.
Patel told The Witness this week he believed a "Pakistani mafia" was behind his kidnapping, which he ascribed to jealousy about his business success.
During his 22-day ordeal, he was beaten, threatened and fed only chips, while his captors demanded R1 million in ransom.
"The Pakistani mafia boss told me I had been instructed not to sell certain products in my shop, but I did not listen and now they were going to kill me."
"Do you want to live or don't you want to live?" Patel was asked.
The breakthrough came when his brother deposited R100 000 into the account of one of the men.
"My brother contacted the Magma Security and Investigations manager, Shaheen Suleman, who, with help of the police, managed to trace the details of the account in which the money had been deposited. Every day I'm scared, because I don't know what they are planning to do next. That is why I live in hiding, until the courts make a ruling on this matter," Patel said.