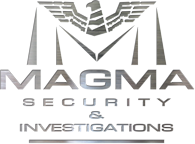 KZN residents take their safety in their own hands
KZN residents take their safety in their own hands
PIETERMARITZBURG is joining a broader KZN citizen drive in a fight back against crime.
While suburbs in the highway and Durban areas have opted for a slew of newly fixed guard houses, upmarket suburbs in Pietermaritzburg have chosen a variety of other crime prevention models; from bobbies on the beat to "WhatsApp" alerts and security firms carrying out 24-hour patrols through the suburbs.
Durban suburbs are erecting more guard huts, with at least 200 guard huts manned 24 hours a day at a cost of about R20 000 each being erected in Hillcrest, Kloof, the Bluff, Berea and Durban North.
While there are guard huts in Maritzburg suburbs, local residents' associations and security firms say vehicle patrols appear to be more effective. 
Manager of security company B-secure Renee Stegen said they find patrols more effective because criminals buy information from guards on duty in guard huts. She said the criminals can get the guards to monitor movements and let them know how many people are in the house and the vehicles they own and alert them when the home owner is away. By having patrols there are different vehicles on duty with different personnel. In this way the guards do not have an opportunity to build up profiles of people to provide to the criminals, Stegen said.
Vehicle and foot patrols around the clock have dramatically decreased crime in the upmarket suburb of Mountain Rise. "Come and visit us," said Mountain Rise Residents Association chairperson Ismail Dhoda. "Our children can play and ride their bikes in the street and women are going on walks. Having the patrols has made a world of difference," he said.
Dhoda added that all of this has come at a cost. Residents are paying for their safety, which can amount to between R1 000 to R2 000 per household per month. He said most residents don't mind because last year Mountain Rise was being targeted by criminals. There were five to six burglaries in a week. All of this culminated with the attempted hijacking of Gift of the Givers founder Dr Imitiaz Sooliman and the robbery of Dr Mahomed Gaffoor and his family.
Dhoda said that after those incidents, members of his association employed Magma Security, because of its track record in other areas and its success in arresting crime suspects.
Hilton and Winterskloof residents are convinced that the Bobbies on the Beat initiative has been instrumental in bringing down crime in the area. Guards patrol on bicycle and by foot and residents pay about R200 a month for the service.
Both Dhoda and Hilton residents say that there is a problem that not all residents pay for the service and some piggy-back on others. However, they believe that there is a slow but growing civic-mindedness which they are hopeful will see more people paying.
From Cato Ridge to Howick, suburbs have joined and initiative called "safe community", that links them via SMS with each other and the safe community hub. If there is a crime, the hub alerts the police. Meanwhile, all linked into the network can inform each other to anything suspicious. Norman Nel of the Cleland Residents Association said the safe community initiative works well in his area, while Ashburton ward councillor Sandy Lyne said there was an active safe community network in operation in Ashburton.
Meanwhile, chairperson of the Pietermaritzburg Cluster of the Community Policing Forum (CPF) John de Jesus said that more people were getting involved in the CPFs in the city. De Jesus said there were 13 police stations in the Pietermaritzburg district, all with very active CPFs.
Are we alienating ourselves?
JONATHAN Erasmus and Sonam Bhagwandas report that security experts believe while extra security in neighbourhoods will prevent crime, it also displaces the crime and, if not inclusive, will lead to greater inequality across the socio-economic classes, with the poor bearing the greatest consequence.
Professor Robert Peacock, who heads the criminology department at the University of KwaZulu-Natal, agrees that a community-based approach to crime is effective but warns that residents may alienate themselves behind high walls.
"Street monitoring might be good for property crimes, but it is the poor who ultimately pick up the greatest burden and this perpetuates the inequality existent in our society," Peacock said.
Brian Wright, who is largely accredited with cleaning up Umhlanga's coastal business precinct and Florida Road through the implementation of Special Rating Areas, said urban regeneration works but it must be inclusive.
"Metropolitans worldwide have become the economic catalysts for regions globally. To have a liveable city we must be competitive. We wanted to create a place where people could work and play and live through a holitistic approach.
"Armed security on street corners does not provide this comfort. There must also be a concerted effort to help neighbouring communities set up their own community-based structures to deal with the displacement of crime," said Wright.