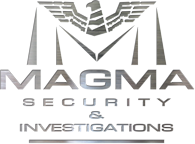 Man's 22-day ordeal
WHEN Underberg businessman Mohsin Patel was approached by two men in police uniform, he had no reason to be suspicious and readily agreed to answer their questions.
However, Patel (25), whose family runs a supermarket in Himeville, soon realised the men were not who they appeared to be.
"It was at about 9.30 pm when the two men arrived and demanded that I come with them, as they wanted to take a statement from me regarding a case they were investigating. I went outside with them and one of the two produced a police identification card.
"When I noticed that the van they were driving had no police markings and had no numberplate, I started questioning this. It was at that point that one of them pointed a gun to my head and forced me into the vehicle," said Patel, whose family moved to South Africa from India in 2007.
That marked the start of a 22-day nightmare for himself and his family.
He said the "officers" drove off with him and were later joined by other men.
Once in a room in Port Shepstone, the men chained him to a bed, beat him and demanded contact numbers for his family.
The men then phoned his family, demanding a R1 million ransom.
"My brother made a R100 000 payment into an account for which details were provided, on Friday. The men then phoned my father in India, demanding that he make a payment of R500 000.
"He told them he did not have the money. That's when they started telling me that they will kidnap my brother if the money was not paid.
"I have since found out that my father had a heart attack after hearing about this incident. At this stage I don't know how he's doing. He's an old man and that's why he remained in India while I came to South Africa with my mother and two brothers seven years ago," he said.
When the R100 000 payment was made and Patel was still not released, his family turned to the police and private investigators.
Magma Security and Investigations manager Shaheen Suleman said Patel's family contacted him on Monday.
"We worked tirelessly and closely with the police until we found him," said Suleman.
Provincial police spokesperson Colonel Vincent Mdunge confirmed that the kidnappers wore police uniforms.
It is believed the investigators used a combination of information gleaned from the bank account details provided by the kidnappers and tips from informers and Patel was found at a Port Shepstone flat early yesterday morning, chained to bed, and a number of men found with him were arrested.
Further investigation led to more men being arrested at a Durban flat, making a total of seven arrests.
Patel, who was still emotional when speaking to The Witness yesterday, said he was only fed potato chips during his captivity.
Patel believes business rivals are behind his ordeal.
"At one stage, some of the business people in the Underberg area warned me against selling certain products which they also sold in their shops. I'm scared because I don't know what their next move will be," he said.
The seven men arrested are expected to appear in the Himeville Magistrate's Court today on charges of attempted murder, kidnapping and theft under false pretences.
• An Umhlanga businessman was kidnapped last year, and a R1 million ransom was demanded.
The man was found in Margate a day later, after his family reported the matter to the police.
chris.ndaliso@witness.co.za