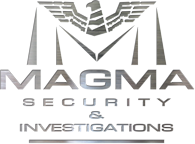 Men who tortured widow arrested
Men who tortured widow arrested
Pietermaritzburg – Two men suspected to have been involved in the torture of a 62-year-old widow in Thornville two months ago have been arrested.
The men were nabbed in the early hours of Thursday morning by police members from Thornville, the Pietermaritzburg K9 unit and Magma Security after they received a tip-off on the whereabouts of the two men.
The men, aged 19 and 29, were arrested at around 01:00 at Sydenham in Durban.
On 30 August, three men broke into Lena Maria Jackson's farmhouse at Grange farm in Thornville at midnight. They tortured her, burnt her with a hot iron, cut her with knives and robbed her.
Husband's ashes scattered
However, the most painful part of her ordeal, she said at the time, was when her three attackers broke a treasured box containing the ashes of her late husband, Ronald, and carelessly scattered them around the house.
Jackson told The Witness at the time that she was woken by a noise and went to investigate, only to be confronted by the men who came at her with home-made knives, threatening her and demanding cash.
They tied her hands up with an elastic band.
Because they allegedly felt she did not have enough money, they struck her with the knives and burned her with a hot iron.
Plessislaer SAPS corporate communication officer Captain Musa Ntombela said both suspects will appear in the Pietermaritzburg Magistrate's Court on Friday.