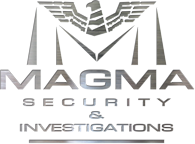 Police recognise KZN security firm's role in fighting crime
Police recognise KZN security firm's role in fighting crime
PROVINCIAL police have awarded a certificate of appreciation to Magma Security owner Shaheen Suleiman for his contribution in fighting crime in various parts of the province.
The certificate was awarded in Durban last week.
Suleiman has been working closely with the police for about five years and his hard work and dedication in fighting crime has not gone unnoticed by the police.
He said, "It feels good when you know that you have done something that will make your community a safe environment to inhabit. 
"At the end of the day we have one common goal, which is to rid our communities of criminal elements for the benefit of all law-abiding citizens. That's why I decided to work closely with the police."
Police spokesperson Colonel Vincent Mdunge said Suleiman's contribution in fighting crime is remarkable.
"He's a different businessperson who dedicates his family time to help police in their operations to fight crime. He's got his own intelligence team, which becomes part of the police team when we are out on operations.
"He doesn't stop there; he also makes his own vehicles available to join in the operations. He deserves this award for the work he does not only for the police but also for the general population," said Mdunge.