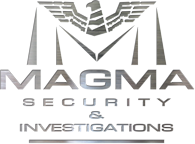 Robbery: three held over shooting
Robbery: three held over shooting
THREE people who are suspected in the shooting of a 67-year-old Scottburgh woman in her home in the early hours of Sunday morning were arrested on Wednesday.
The suspects, one of whom had a gun, are alleged to have broken into the woman's home by entering through the kitchen window after removing the burglar bars.
Police spokesperson Captain Thulani Zwane said the woman was shot after her handbag was stolen. The bullet penetrated her right shoulder blade and exited through her mouth.
"She was rushed to the G.J. Crookes Hospital in a serious condition and transferred to a hospital in Durban," said Zwane.
In the early hours of Wednesday morning, the police, working with Magma Security, arrested one of the suspects in Malangeni.
"The handbag and the purse belonging to the victim were allegedly recovered at the suspect's premises and seized as exhibits."
The police and Magma team then followed up on other information that led them to Chesterville, where five other people were arrested with other "exhibits" linking the suspects to crimes, which were also seized.
"Police also recovered a 9 mm pistol believed to be the weapon used to shoot the woman during the house robbery …" said Zwane.
The six are expected to appear in the Scottburgh Magistrate's Court today.