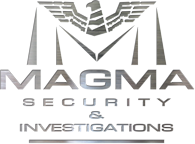 Six-murder accused in court
Six-murder accused in court
THE family member who stands accused of murdering an Inanda mother and five of her children in December 2012 will remain in custody until his next court appearance on January 24.
Tshepang Mokhali (25) appeared briefly in the Ntuzuma Magistrate's Court yesterday on six charges of murder, after the bodies of Maselina Leneah (38) and her five children were discovered in her home in Inanda, Durban on December 30, 2012.
The gruesome find was made by Leneah's husband Leonard Bobore, a tuckshop owner. Only their youngest child, a toddler, survived the attack.
Bobore said he had sent a family member to their house to try and establish why Leneah was not answering her phone, but all the relative could find was a locked house.
When Bobore got home, he found their bodies in the bathroom of their three-bedroomed house in Mzinyathi.
Police spokesperson Colonel Jay Naicker said police had been monitoring the suspect's movements for more than a year, as he fled the country immediately after the murders.
Mokhali was arrested early on Friday morning in Matatiele in a joint operation between the Inanda Cluster Detectives and Magma Security Investigators.
He allegedly locked the victims' bodies in the house and fled to Lesotho where he had been hiding all along.