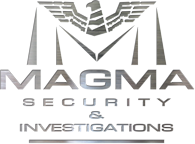 Sleeping gang nabbed
Members of a housebreaking gang were arrested after being surprised while fast asleep in Hopewell near Thornville outside Pietermaritzburg, and goods estimated to be worth about R100 000 were recovered in the early hours of yesterday.
Camperdown police, crime intelligence and Magma Security acted on a tip-off and swooped on the four men at about 3 am. Magma MD Shaheen Suleiman said the arrest did not carry any drama, as the suspects complied.
"We received information about these guys and worked on it together with police and crime intelligence. This morning, we moved in together to make the arrest," said Suleiman.
The men, who are between the ages of 18 and 26, were allegedly involved in a string of housebreakings targeting residences and workshops in the Camperdown, Ngomankulu, Thornville and Baynesfield areas. Their operation is believed to have started a few years ago, but it intensified about three weeks ago.
"I think this a big bust because we have arrested their kingpin," said Suleiman.
Police spokeswoman Inspector Joey Jeevan said that among the goods confiscated are electrical appliances, gardening tools, vehicle engine parts, copper wire and motor mechanic's tools.
Jeevan said the suspects will appear in the Camperdown Magistrate's Court soon. She appealed to anyone who may have been the victim of a recent housebreaking in the areas mentioned to contact Captain Linda Gcwabaza of the Camperdown Detective Services at 082 459 7064 or 031 785 9025.