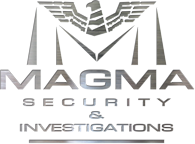 Suspected burglars shot
TWO suspected burglars were shot dead as they were waiting for a vehicle to collect them, together with the valuables they had stolen from a farmhouse in Camperdown outside Pietermaritzburg, on Monday night.
The suspects were killed after they allegedly opened fire at police officers and security guards, who had responded to a burglary at Orange Grove farm in Umlaas Road at about 11.30 pm.
One of the suspects escaped unharmed.
It is alleged that the men broke into the farmhouse while the owners were out having supper elsewhere, and stole valuable items.
Magma Security Service director Shaheen Suleiman said he received information at about 10 pm about three men who had planned an armed robbery at the farm.
"Luckily the farmer was out when the criminals arrived," he said.
Suleiman said he told the Dog Unit about the information. Police and security guards left their vehicles along a road near the farm and proceeded on foot to the scene.
"As we were approaching the farm we heard them talking. As we switched on our torches they ran away.
"As we pursued with our torches still on they started opening fire towards us, and we dived for cover. They shot a couple of times before we retaliated and fired back," said Suleiman.
He said paramedics were called to the scene and tried unsuccessfully to treat the two shot suspects, who died at the scene.
Goods including a TV set, a welding machine, a DVD player, DVDs and clothing were found outside the yard of the farm.
Police spokesperson Warrant Officer Joey Jeevan said the deceased are believed to be 25 and 35 years old.
"Investigations at the scene established that earlier in the evening, the suspects broke a lounge window and gained entry into the unoccupied house at Orange Grove Farm. They thereafter ransacked the house and took various items before fleeing the scene on foot. The owner of the house was away at the time."
She said after the shooting police recovered a 9 mm CZ and a 9 mm Z88 pistol with serial numbers scratched out.
Police were investigating a case of housebreaking and theft, attempted murder and possession of unlicensed firearms.
Jeevan said police are now looking for the third suspect.
She appealed to anyone with information to contact Warrant Officer Zizamele Mkhize at 031 785 9028 or 082 755 6473.
Those who wish to remain anonymous may contact Crime Stop on the toll-free number 08600 10111.