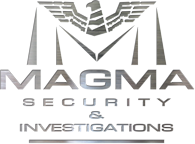 Tip-off foils farm attack
Tip-off foils farm attack
Pietermaritzburg – Farm owner Craig Marwick has told how he and his family were told to stay put in their houses as police and security guards lay in wait for a gang of robbers.
Five robbers were shot and killed on Sunday night when they tried to rob his Little Harmony farm near Richmond.
Marwick, 57, owns the farm with his brother, where they live with their parents, in separate houses.
He said they were all a "bit shaky" from the incident.
Members of Magma Security and Armed Response, who Marwick employed about a year ago, and police from various units reacted to a tip-off alerting them to plans to rob the farm on Sunday.
Manhunt
Magma Security manager Shaheen Suleiman said that immediately after the tip-off he and his armed security guards, with six police officers, rushed to the farm to alert the owners.
"We had been told about a plan to commit a farm robbery. We arrived at the farm ahead of the men, and we informed the owners about what was about to happen. We told them to go into their houses and instructed them to remain inside.
"We then waited for the men to arrive. They arrived at about 22:00. After they had opened the gate we approached them and ordered them 'izandla phezulu' [hands up], but they started shooting at us, which is when we fired back," said Suleiman.
While the five men lay dying, two of their accomplices escaped with gunshot wounds to their lower bodies.
The armed security guards and police launched a massive night-long manhunt.
Returned fire
"In the morning we received information from a local resident about a man seen limping in the bush near the farm. When we got there the suspect tried to shoot at my men, who fired back and killed him," said Suleiman.
The suspect was killed at about 08:00 on Monday along the Eston road, 4km from where the five others were killed.
A seventh man was arrested in the bush opposite the farm as he tried to escape.
Suleiman said that according to police records the men were from Georgedale, Hammarsdale, Ndengezi and Dassenhoek.
"These guys are known to have killed business people in Mpumalanga township, and police know them through their criminal records," he said.
Frustrating
Reacting to the incident, Community Safety and Liaison MEC Willies Mchunu MEC said: "It is indeed frustrating that when the police give the criminals an order to surrender, the criminals sees it as an opportunity to shoot at the police."
His spokesperson, Kwanele Ncalane, said police recovered seven firearms from the suspects.
Ncalane said the suspects are linked to 25 robberies, attempted murders and murders under investigation in Pietermaritzburg, Durban, Pinetown and Mariannhill.
Apparently one of the crimes is the murder of a Hammarsdale businessman last week.
"I cannot reveal the details of those cases because there are under investigation," said Ncalane.