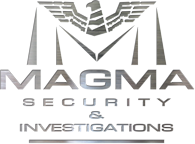 Woman fights off robbers
A WOMAN who operates a garden service fought off three men, including her employee, who tried to force her to give them money at her Cato Ridge home outside Pietermaritzburg yesterday morning.
Ella-Marie Prinsloo (46) said the three attackers, including a man she had employed six days ago, throttled her with a length of mutton cloth.
She fought back fiercely, hitting and kicking and bending their fingers. Then one of the men hit her with a steel bar on her head.
"I was starting to lose consciousness, but I told myself that I cannot die. I screamed, but one of them pressed his hand against my mouth and nose," said Prinsloo. 
Prinsloo said her ordeal started when she went to collect a grass blower, which she had forgotten at home when she left for work in the morning.
"When I got home I noticed that the garage's side door was opened.
"I saw my employee, who has been absent for two days, holding a steel bar."
She said the employee threatened to attack her while demanding money. She tried to grab the bar, but two more men grabbed and pressed her to the ground.
"One man held my legs tight, my employee throttled me while a third man was searching my body.
They kept on saying, 'We don't want to kill you, we only want money. We don't want to rape you, just give us money'."
As she fought them, one man put a piece of mutton cloth around her neck and strangled her, but one of them said "this is enough".
"They took my cellphone and cigarette lighter and jumped over my six-feet [high] electric fence and ran away," she said.
She said she called her husband, Gideon, and Magma Security and Investigation company. Police also arrived.
Magma manager Shaheen Suleman said he and his security guards were tipped off by residents of Sankontshe about the direction, which the attackers had taken.
"We found the men in a nearby bush and arrested them.
"We recovered the cellphone, cigarette lighter and the key to the safe," he said.
Police spokesperson Lieutenant Colonel Vincent Mdunge said the three men, who are between the ages of 28 and 30 years old, will appear in court on Monday.
"The main charge is house robbery, but other charges such as assault will be added since they tried to suffocate her and hit her with an object," said Mdunge.